Apart from being a manufacturer and supplier of customized uniforms, we ensure we supply uniforms as a full and complete package making as a one-stop-shops for all our customers uniforms requirements such as Scarf, Neck Ties, Bow Tie, Belt, Lanyard ID, Name Badge, Shoes and Caps. Our uniform accessories shop is located in Deira Dubai UAE where customers can buy and order as per their requirement coupled with our core uniform production and branding capabilities. We are Uniform Accessories Suppliers based in Deira Dubai with relevant experience providing quality Uniforms accessories not only in Dubai UAE but also in Abu Dhabi, Sharjah, Ajman, Ras Al Khaimah, Fujeirah, GCC and other Export Markets.
HOW TO GET YOUR UNIFORM ACCESSORIES SUPPLIED BY US?
Aside from being a uniform manufacturer based in Dubai UAE, we also supply ready-made uniform accessories or customize if not available in our product catalog such as Neck Ties, Scarves, Name Badges, Lanyard, Caps, and many more. We also embed any company logo using digital printing or embroidery whenever is suitable. 
OUR UNIFORM ACCESSORIES CATEGORIES
Easy to browse and find the required uniforms accessories that you are looking for. You can filter the uniform products such as Neck Ties, Bow Ties, Caps, Towels, Name Badges, Belts, etc… Being a uniform accessories suppliers in Dubai UAE, we are dedicated to provide quality Uniforms with competitive price.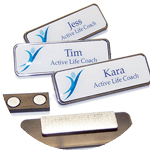 Apart from being a Uniform Manufacturer, we are one of the leading suppliers of Uniform Accessories such as Neck Ties, Bow Ties, Belt, Name Badges, Scarves, Baseball Caps, Towels, Belts, Lanyard ID, Shoes, Bags and many more. We do branding on the selected items using embroidery and printing.
We are responsible to deliver as per what is expected by our customers. Being a Uniforms Accessories suppliers based in Deira Dubai UAE, we are serious about ensuring quality output of our Uniform Accessories products that make our customer satisfied.
We hate waste thus we ensure our processes are effective and efficient that make our product costing at the very least in the market which is being passed-on to our customers.  As a leading Uniform Suppliers based in Dubai UAE, we partnered to Uniform Accessories manufacturers that has high level of commitment in terms of efficiency and quality.